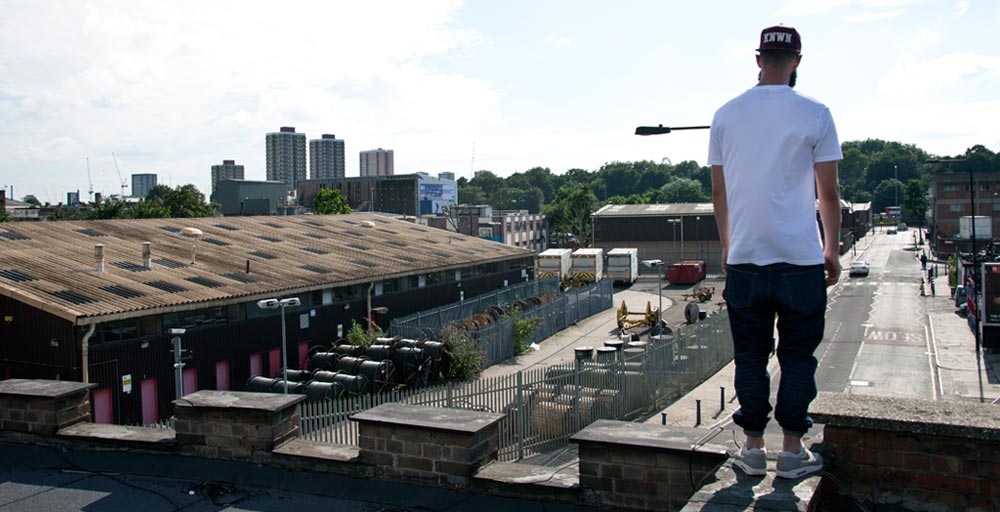 Those who've followed my writing or the blog since 2009 will know how I used to blog about clothing alongside Grime on OUAG and Grime Garms, so I thought I'd bring this section back with a short write up about the brand Known. Hit the jump to view their latest collection.
Known have this very clean cut feel to me. The designs are sharp, the quality of their material looks good and they're going in with their promo game (check their tumblr). Known has been worn by the likes of Clement Marfo, a couple of the Marvell boys too (Double S & Vertex), Dream Mclean and even Marcus Nasty.
A personal favourite from the collective being this t-shirt above. You can never go wrong with a simple white on black (or black on white) t-shirt. Known have spiced in up a bit by throwing in a bit of turquoise. The "worldwide" tee is available in three other colourways plus there's a couple of jumpers floating about too with the same design.
As well as tees and jumpers Known as have a small number of beanies up for sale too. A simple design with a stitched patched on the front bearing the brands name. As modelled by Clement Marfo (above), you can pick up the hat in five different colours with six designs in total available.
Check out Known's website to purchase clothing. Also they're on all social networking sites too (tumblr, Twitter & Facebook).
Written by Graeme Day.