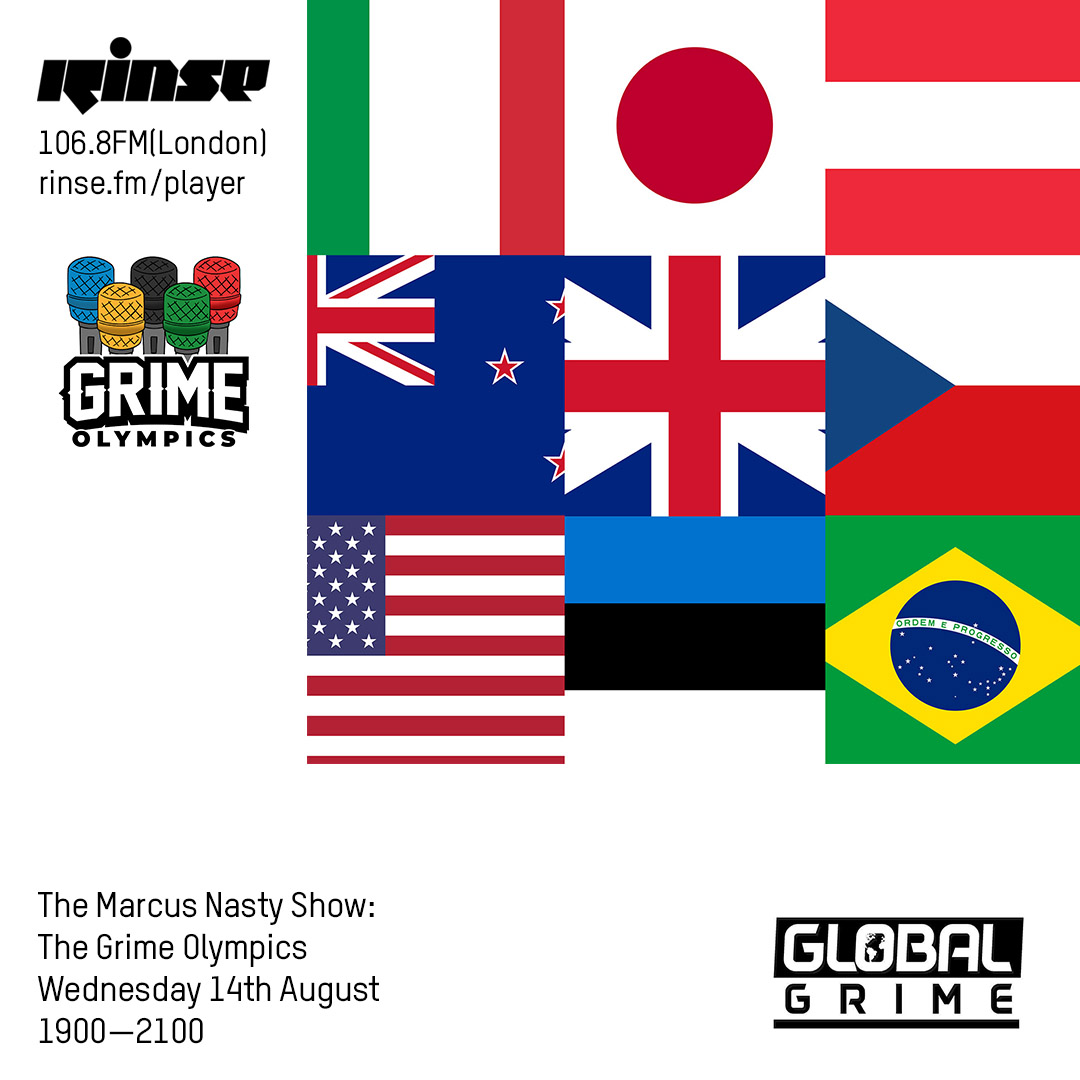 Rinse FM's very own Marcus Nasty and GlobalGrime have linked up to host the first ever "Grime Olympics" on Rinse FM, featuring over 35 artists from 9 different countries: UK, Japan, Austria, New Zealand, Czechia, United States, Estonia, Brazil, and Italy.
Each 'team' has a 13 to 17 minute set by themselves, concluding each 'round' is some commentary by the hosts who discuss the MC's performance, before moving onto the next team. Listen to the full set below!
If you like the show, you're in luck, because there might be another one in the Winter.
Japan - 5 MC's
B.Ranks
New Zealand - 5 MC's
Spreading The Sickness
Czechia - 5 MC's, 1 DJ
Pain
Tubs
Ridig
Dony Dee
Joshua
United States - 3 MC's, 2 DJ's
American Grime
Werd2Jah
Estonia - 4 MC's, 1 DJ
Grinks
Ske
Seaduskuulekus
Brazil
Italy - 7 MC's
Ninjaz MC, Ganji Killah, and K!dust
Yodaman MC, Mouri, & Toni Mannaja
Blackson