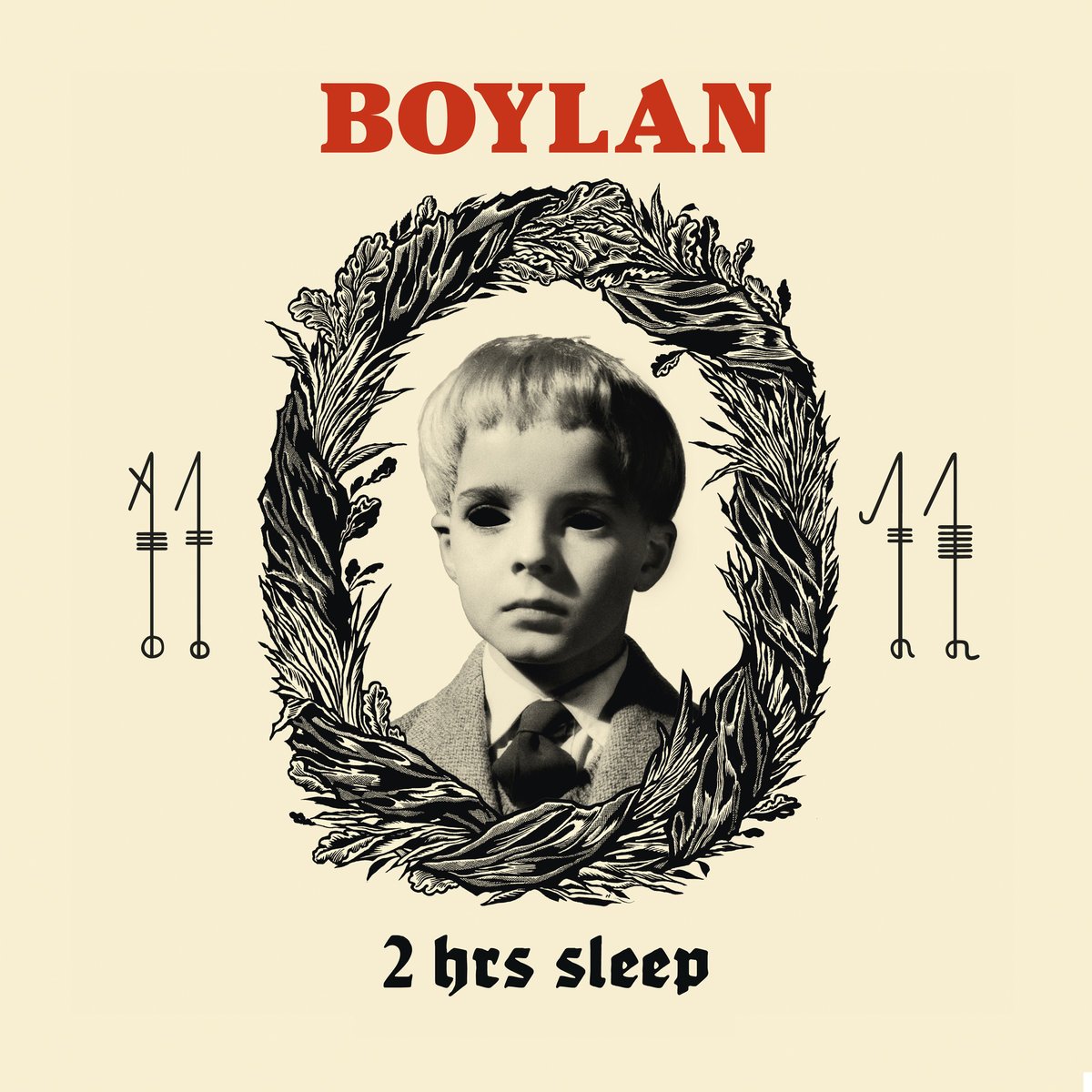 Boylan's no stranger to producing long-players; his collaborative effort with Trends, Bedlam, dropped this time last year to great critical acclaim. However, the innovative London producer has never released a solo album – until now. 2 hrs Sleep, out today via Nomine Sound,
explores the intersection between breaks, dubstep and grime music, galvanising the most raw and menacing elements of each into a unique hybrid sound. He's also credited Ed Rush & Optical, Grooverider and Goldie among his many influences in the albums liner notes, which is unsurprising given that his musical roots lie in drum and bass.
For the most part, 2 hrs Sleep is an unrelenting showcase of abrasive, distorted growls; skittering, grime-inspired percussion; and old-school breakbeats, varying from sparsely scattered arrangements to thunderous crescendos. The album's heady, dubwise title track is dominated by pounding basslines reminiscent of the work of The Bug, while "Don't Stop" pairs soaring, pitch-bending synths with gliding bass design.
There are occasional breaks from the audial ammunition, though. The project's opener and interlude serve as cinematic time-outs, demonstrating Boylan's long-standing penchant for TV and film samples which we first heard on the immortal
"
Norman Bates"
.
Similarly,
Game of Thrones'
'mother of dragons', Daenerys Targaryen, can be heard
on potent closer "Dragon Fire", which sees hi-hats rattling at breakneck speed and a roaring low end cutting through the mix
.
Alongside the predictable link-ups with similarly aligned producers Spooky Bizzle and Slimzee, there are a number of high-profile vocal tracks on offer throughout
2 hrs Sleep
. Boylan recruits frequent collaborator and East London grime veteran Riko Dan for "Suspect", a breaks anthem preaching his cautious ethos when it comes to making new acquaintances ("we nuh trust none of dem"). The LP's careening lead single, "Start Up", features Flowdan's raspy condemnation of musical gatekeepers, serving as a call to arms for DIY musicians.
Devlin joins us for "Spirits in the Breeze", the most out-and-out dubstep track on the project, which sees the Dagenham grime legend deploy advanced multi-syllable rhymes and controversial punchlines (see:
"it's like I cremated Jacko, 'cause all that ever gets left is a burnt mic").
With new surprises around every corner, it's the tracks which stray furthest from the Bedlam formula which are the most refreshing.
"Leon" finds elusive, off-the-wall grime producer Logos lending a hand, resulting in a minimal highlight with pared-back drums, reminiscent of Youngstar's seminal dark garage track "Pulse X". Meanwhile,
"Biblical Proportions", a collaboration with Oz, serves as the follow-up to their previous joint effort "Sin City", released via Hatcha's Hatched label last year. With an epic, drawn-out buildup and operatic vocals, this eerie rumbler perfectly juxtaposes bellowing breaks with quieter diminuendos.
Boylan
even delves into audible UK garage influences on the frantic, bouncy album highlight "Game" – like a caffeinated answer to "Start Up". Such experimentations make it abundantly clear that this is a man pushing the boundaries of three, four or even five genres at once, all with technical mastery.
2 hrs Sleep is out now. Stream it in full below, and find Boylan on Twitter and Instagram for more updates.